About Alliance Health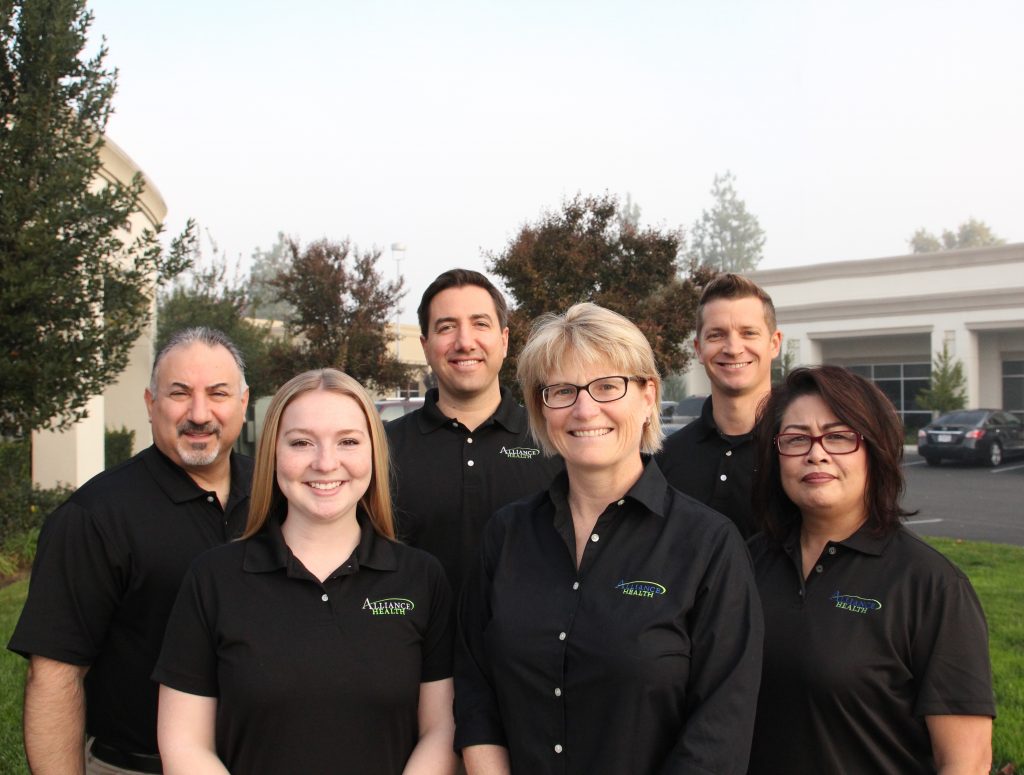 Mobilize. Stabilize. Optimize. Fuel.
Alliance Health is a team of practitioners who believe that life is a verb and health is the foundation. Our mission is to assist patients and clients in achieving health through optimizing movement and nutrition. Optimal movement is achieved when the foundations of movement, mobility, flexibility, and stability, are integrated with your life and your body is provided optimal fuel (nutrition)
Alliance Health is ready to help you reach your goals. Whether seeking to recover from an injury, decrease pain, avoid surgery, prepare for surgery, recovery after surgery, improve your nutrition, lose weight, change your body composition, or looking to improve movement and performance.  Alliance Health is here to design and implement a comprehensive plan for reaching your goals and become the best version of you.
We are independent practitioners who have come together to offer the most comprehensive cutting edge facility in Fresno. Let's be up front here… Yes we refer patients And clients to each other not to increase cash flow – to get you better and moving forward to reaching your goals!
Our Philosophy of Treatment
At a time when medical costs are sky rocketing out of control and new technologies don't always mean a more effective treatment, Alliance Health practitioners work together with patients/clients to meet their needs and goals. Each clinician combines evidenced based research and experience with the needs and goals of the individual to reach the best possible outcome. Our practice is fundamentally based on listening and engaging with each person to gain an accurate understanding of the primary physical impairments and the social and emotional components that coexist with any injury. Our assessments and treatments, are guided by the most current medical research providing you with the most efficient and successful recovery to any pain or injury you may be experiencing.
Our Team